Tags:
Dessert
Trending
Quick & Healthy
Creamy Lemon Puffs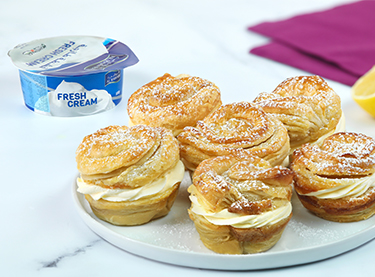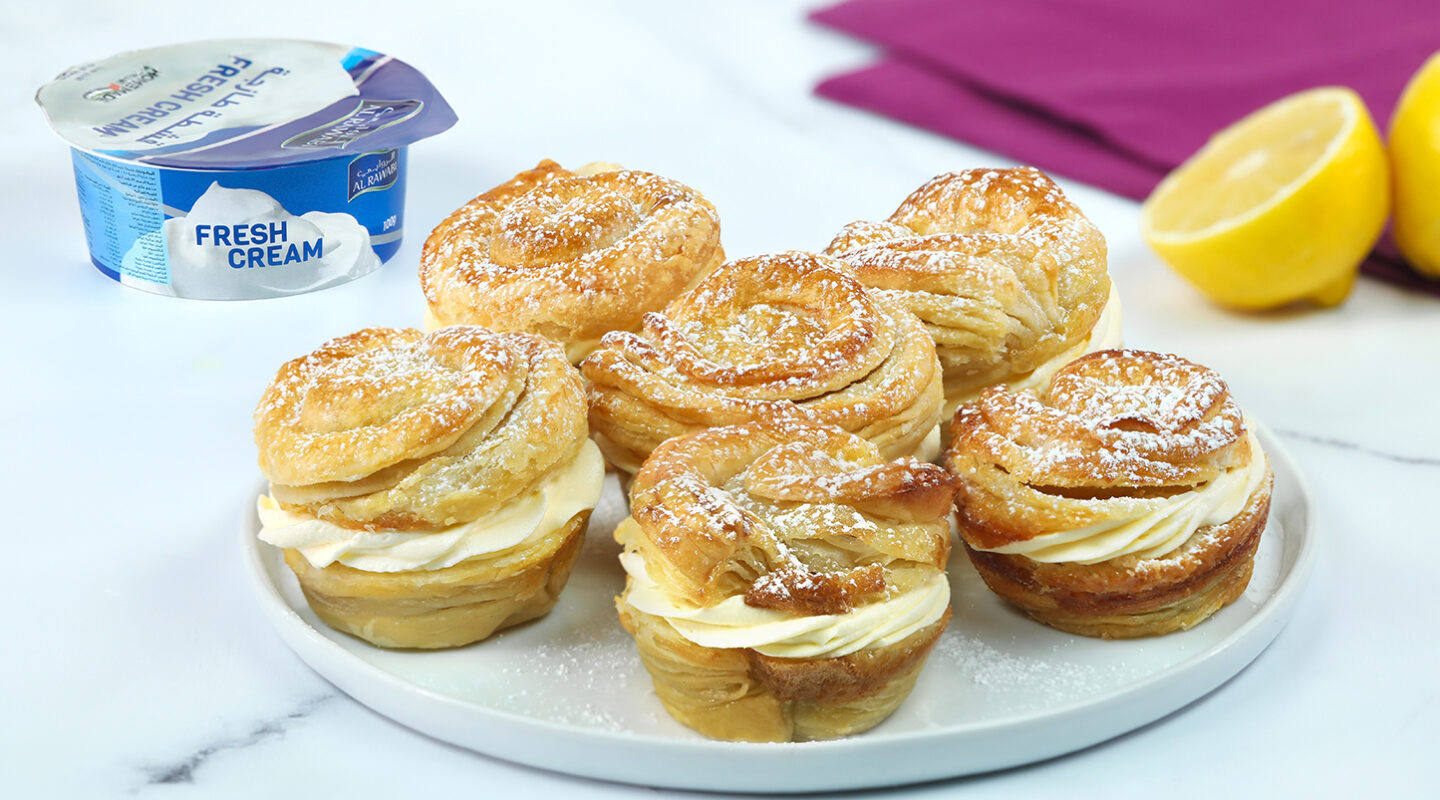 Ingredients
100g Al Rawabi Cream
80g Butter, Melted
2 Sheets butter puff pastry
¼ cup caster sugar
1 Egg, beaten
½ cup lemon curd
Icing sugar
Instructions
1.Preheat the oven to 180C. Brush a 6 hole muffin pan with some of the melted butter.
2.Place a sheet of pastry on a floured bench. Dust the top with more flour. Use a rolling pin to roll the sheet into a 40cm square. Brush liberally with butter and sprinkle with a little caster sugar. Roll up into a large log, then cut into 2 equal-sized pieces.
3.Cut each piece in half lengthwise, then turn each half on its side to reveal the layers of pastry. Form into a spiral and place gently into a muffin pan. repeat with the second sheet of puff pastry until you have 6 puffs.
4.Brush with beaten egg and bake for 30 minutes until puffed and golden. Allow to cool.
5.Beat cream until stiff and fold through lemon curd. Carefully cut puffs in half and spoon lemon curd cream onto the bottom half, then replace the top. Dust with icing sugar and serve.