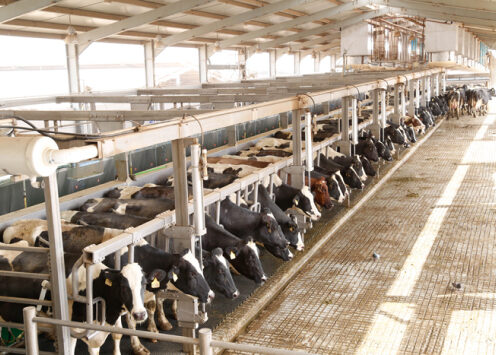 Our dairy farm
Al Rawabi welcomes you to our farm in Al Kawaneej. The farm is open for free educational tours on weekdays for schools & institutions and over the weekend for friends & families. Visit us to learn more about the history of dairy farming, take a walk through the moo-seum, see the milking process, meet our little calves that are born every day. Also visit our dairy & juice plant to find out more about our production process. Your booked tour will be confirmed via phone or email.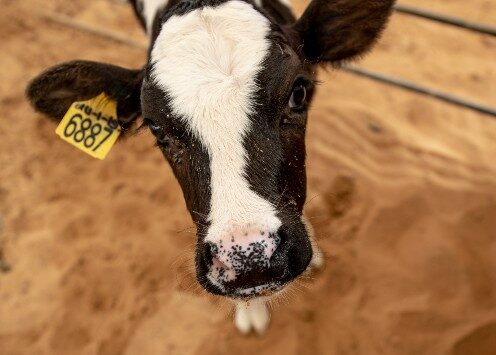 Al Rawabi happy cows
The day on our dairy farm begins at 5am as we commence the milking process of our Happy cows. Our highly sensitive cows are closely monitored by our team of onsite expert vets and caretakers. At daybreak the cows from each shed are taken in batches to the milking parlours. We have three milking parlors that house 220 cows in total, each cow is milked three times a day.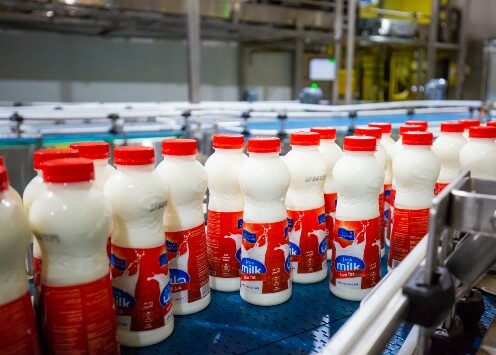 Milking Process
The milk undergoes a process of pasteurization, homogenization, standardization and fermentation, while still retaining its essential nutrients. During pasteurization the milk is heated before being cooled down again very quickly. This removes all bad bacteria and improves the taste of the product. Homogenization separates fat and water in milk to make fat globules smaller. Standardization removes or adds cream from the milk to create products with different fat contents.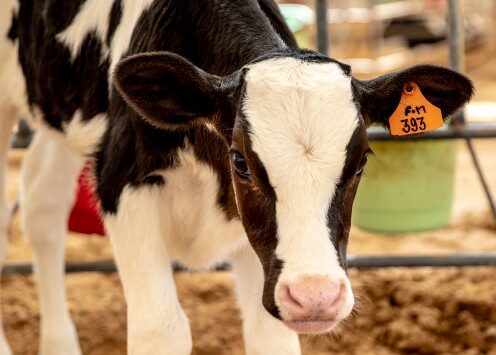 On an average day the farm collects between 250,000 to 270,000 liters of milk. Once our fresh milk is sourced from our cows it is immediately cooled to avoid bacteria as a cow's body temperature is around 38C. It takes around ten minutes for the milk to be cooled to below 5C, after which it is stored in silos and transferred by tanker to our nearby plant. Our tankers take the milk to our plant around nine times a day.