Croissant Bread Pudding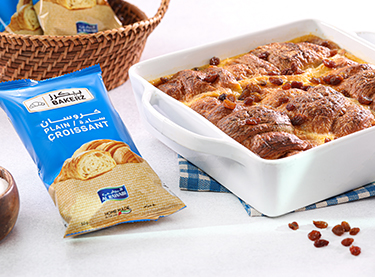 The best breakfast dish is croissant bread pudding! This fluffy bread pudding, drizzled with a cream sauce, is so delicious that you won't be able to stop at just one piece!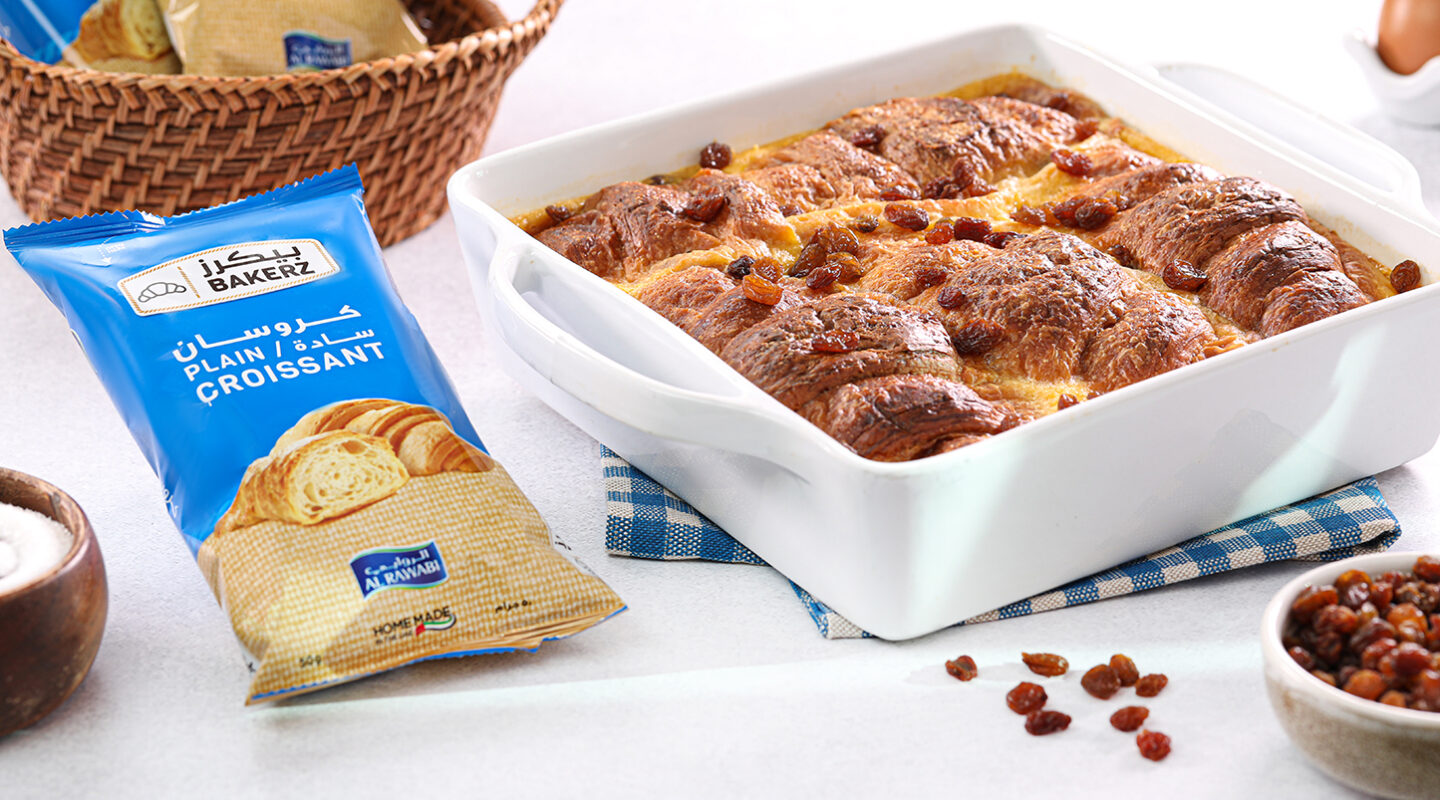 All you need is:
6 Al Rawabi Plain Croissant
3 Eggs
8 Egg yolks
5 cups Milk
1 ½ cups Sugar
1 ½ tsp Vanilla extract
1 cup Raisins
Start preparing this delicious breakfast recipe immediately
Preheat the oven to 177 ºC. In a medium bowl, whisk together the whole eggs, egg yolks, milk, sugar, and vanilla. Set the custard mixture aside. Slice the croissants in half horizontally. In baking dish, distribute the bottoms of the sliced croissants, then add the raisins, then the tops of the croissants (brown side up), being sure the raisins are between the layers of croissants or they will burn while baking. Pour the custard over the croissants and allow to soak for 10 minutes, pressing down gently.
Place the pan in a larger one filled with 1-inch of hot water. Cover the larger pan with aluminum. Cut a few holes in the foil to allow steam to escape. Bake for 45 minutes. Uncover and bake for 40 to 45 more minutes or until the pudding puffs up and the custard is set. Remove from the oven and cool slightly. Serve warm