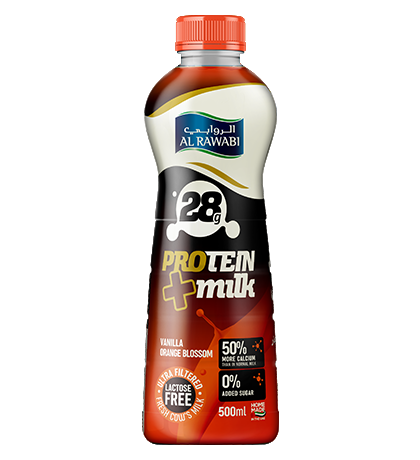 Vanilla Orange Blossom
This protein drink is going to be your go to refreshment post workout, made with natural orange and vanilla flavours blended in lactos free Fresh Cow's milk. It is high in Calcium, Vitamin D and a major source of Protein and Potassium.
Ingredients: Fresh Cow's Milk
Pasteurized and Homogenized.
Keep refrigerated (5℃ or less).