Strawberry Basil Lemonade
Strawberry Basil Lemonade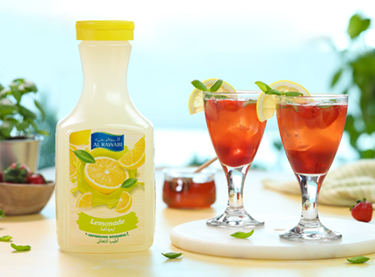 Summers are incomplete without lemonade. Here's a refreshing twist on the classic sunny day sidekick. Perfect for those weekend get-togethers, this recipe serves 3-4 people, if you choose to share it.
The mocktail begins with a delicious base of homemade Strawberry Basil Syrup and ends with a generous top-up of Al Rawabi Lemonade.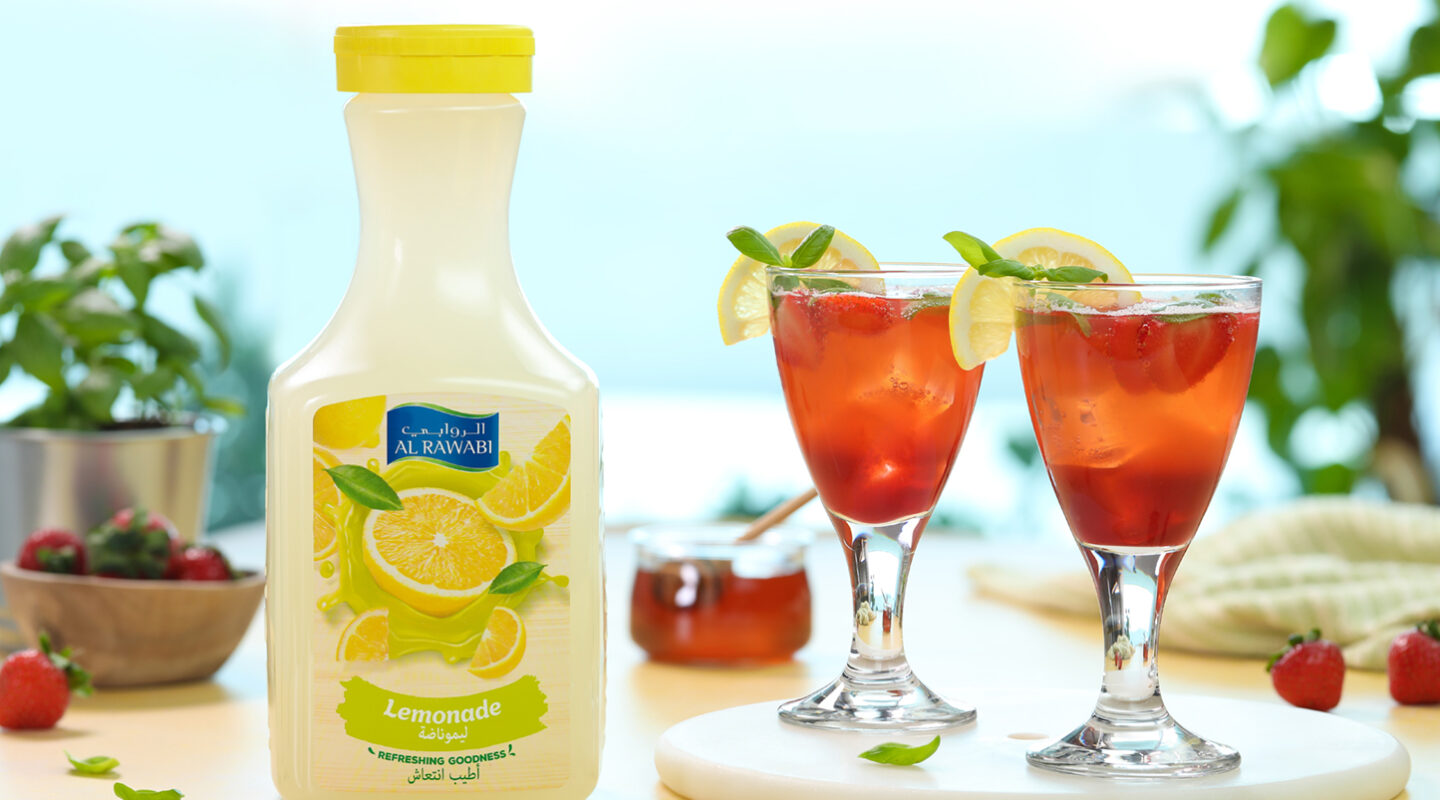 You'll need:
2 cups strawberries de-stemmed and sliced
1 cup of basil leaves
½ cup of honey
2 cups of water
1½ cups of Al Rawabi Lemonade
3 cups of sparkling water
Start sipping up the summer
In a saucepan, combine the strawberries, basil, honey, and still water. Bring it to a boil over medium heat. Reduce the heat to low and let the mixture cool for about 20 to 25 minutes until the strawberries are pale red and the mixture has thickened slightly.
Your Strawberry Basil Syrup is ready to be mixed into a large pitcher with Al Rawabi Lemonade and ice cold sparkling water. Add in a few sliced strawberries and basil leaves for a delicious garnish and serve chilled. Your summer days just got refreshed!