Murgh Malai Tikka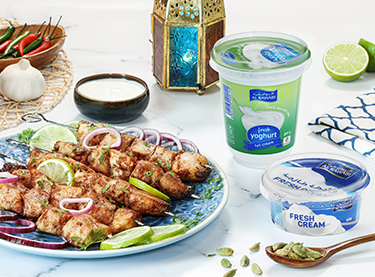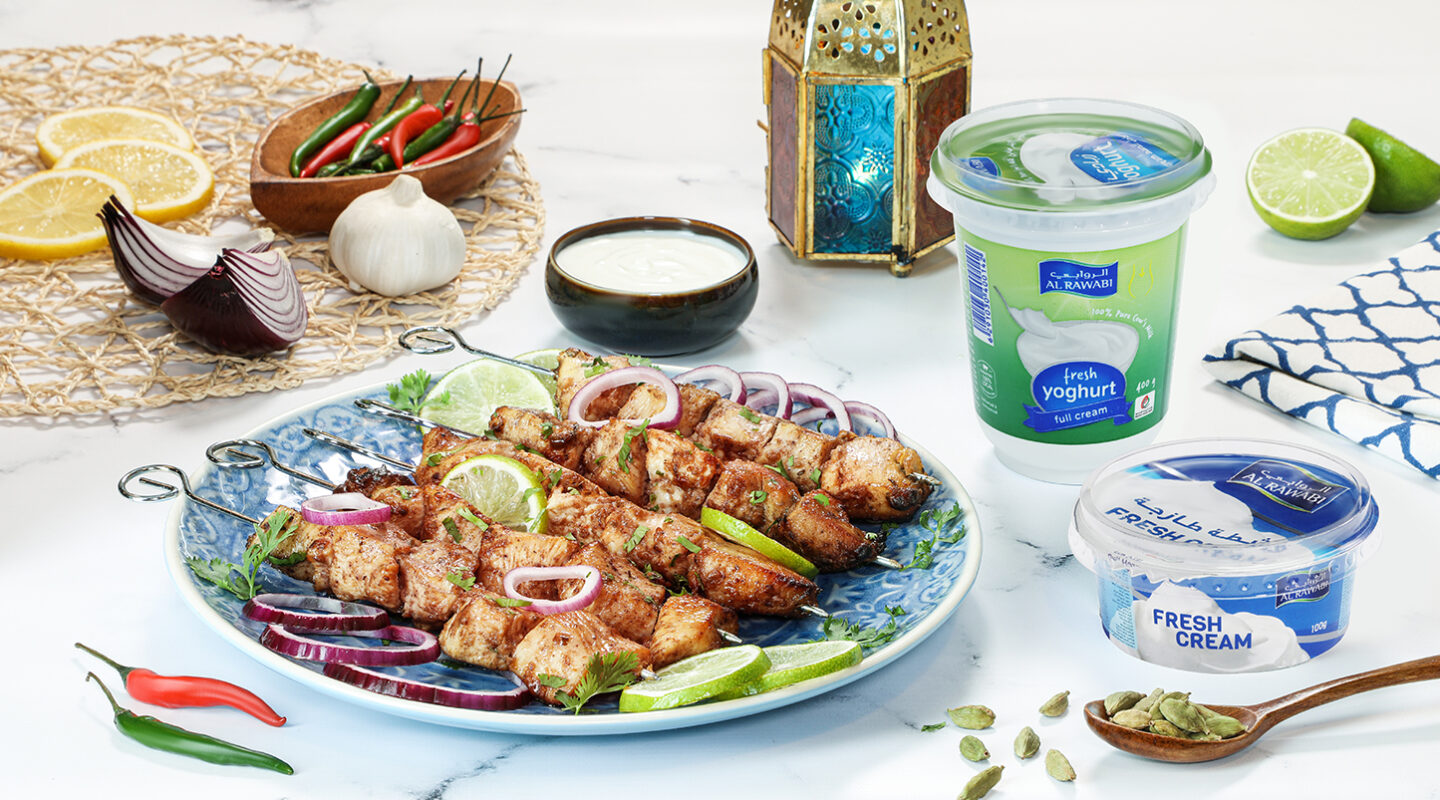 Ingredients

FIRST MARINADE

450 g Boneless Chicken
1 tbsp Lemon Juice
½ teaspoon Salt


FIRST SET OF INGREDIENTS


3 tsp Cashew Paste
¼ tsp Green Cardamom powder
1 tbsp Garlic paste
1 tbsp Ginger paste
1 tsp Crushed green chilies
2 tbsp Cornstarch
1 tsp Cumin powder
1 tsp Red chili Powder
2 tsp Garam Masala Powder
Salt to taste


SECOND SET OF INGREDIENTS


¼ cup Yoghurt Curd (Al Rawabi Full Cream Fresh Yoghurt)
3 tbs (Al Rawabi Fresh Cream)
¼ cup (Al Rawabi Shredded Mozzarella Cheese)
1 tbsp Dried fenugreek leaves
1 tbsp Chopped cilantro leaves
2 tbsp Oil
Instructions
1.Clean, rinse, and cut the chicken into cubes.
2.In a large bowl mix chicken with lemon juice and salt.
3.Mix it well. Let it marinade for 30 minutes in the refrigerator.
4.Meanwhile, let's assemble all the ingredients listed under 'The first set of ingredients.' Combine all the above ingredients in a bowl.
5.Assemble all the ingredients listed under 'second set of ingredients. Combine all ingredients in a large bowl.
6.Add chicken. Rub this marinade onto the chicken. Marinade chicken in this mix for 5-6 hours or overnight.
7.Preheat oven at 200c. Remove chicken from the fridge and thread the pieces onto the skewers. Evenly divide the pieces between 6 skewers.
8.Cook for 25-30 minutes turning them once in between until cooked through.
9.Remove from the oven. Generously brush with butter. Transfer the skewers to a platter and serve hot.